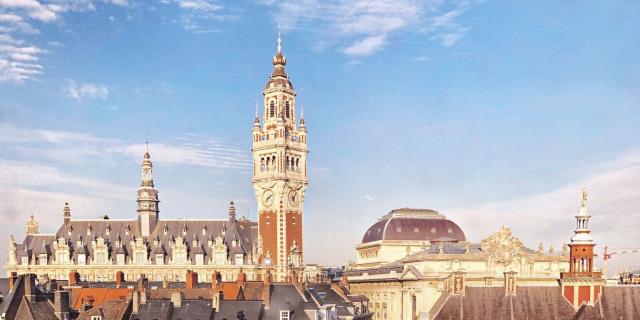 A different kind of weekend in the city
Lille : the buzzing hub of Northern France
Wander the lively streets of Lille and you'll find a French city with a personality like no other. With something to catch your eye at every turn, a weekend here is the perfect antithesis to the stresses and strains of your Monday to Friday, and whether you're with family or friends, you can look forward to infinite standout moments!
Amiens – a relaxed weekend
When the city gives way to green, you know you're in Amiens, nicknamed the "Little Venice of the North" due to its canals. Take advantage of a large city that seamlessly marries water, gardens and heritage to create a unique, tranquil experience. It's a chance to detox in the Somme's capital, home to the International Garden Festival in Les Hortillonnages, and with its Gothic cathedral woven into its fabric. This is a city break with a hint of the country!
Le Touquet – A chic seaside resort on the Opal Coast
Le Touquet-Paris-Plage is the perfect place to relax and recharge your batteries while enjoying a lively resort with a wide range of activities.