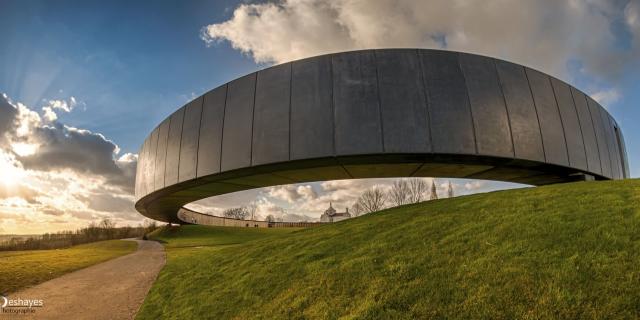 A new perspective on Remembrance
Passing down the values of peace to future generations
Hauts-de-France is, arguably, the French region that has been the most affected by conflicts. And as such, it is a land of recovery and resilience – and a place that lights the way when it comes to living remembrance. In this 'land sown with heroes', remembering takes on a spiritual yet earthly dimension.
There is respect for the magnitude of what was sacrificed for freedom, of course, as seen in the grandiose nature of even the smallest memorials. But there is also an unquenchable sense of international brotherhood. All this combines in the notion that we have a duty to remember – and in doing so, to share and celebrate the values ​​of peace.
The secret history of our underground spaces
Since times immemorial, Hauts-de-France was a borderland that had to 'hold out' to protect the capital Paris, which has been invaded and plundered so many times… People here have always taken shelter underground, from prehistoric times until the World War I. Alternately a place of life, exploitation, storage or refuge for people and herds, the underground passages are moving witnesses of the history of Hauts-de-France.
Subscribe to our newsletter to receive inspiration
for your next short break across the Channel.
Visit the remembrance sites of Hauts-de-France