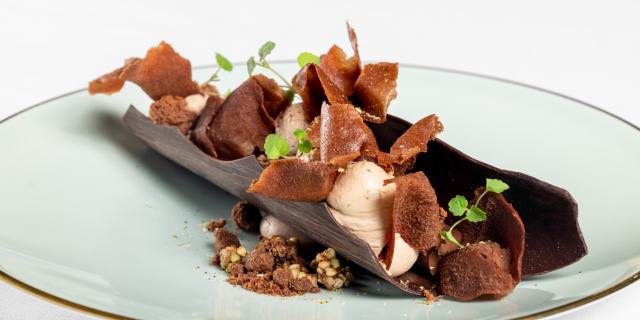 Culinary delights made in Hauts-de-France
In the homeland of taste, your tastebuds make merry! Words are not enough to express the culinary delights in Hauts-de-France. Better to taste them, chosen from places where you're most likely to enjoy them. But, frankly, what exactly do you enjoy? You may be an epicurean, a gourmet, for you fine cuisine is convivial, a unifying force bringing people together. Whether you're a trendy type, a traditionalist, an explorer, an artist or a dabbler, for you a good meal is one that is shared. Our chefs are busy creating their sensory cultural tour. Everyone has their own vision of it … Enjoy!
Taste our local produce
In the marketplace, apples, pears, leeks, carrots, cauliflowers, beetroot, and endives adorn the stalls besides the farmer, the dairywoman, and the fishmonger who are happy to share the secrets of their recipes. Once your basket is full, your food is looking tasty, fresh, healthy, and seasonal. If you're running out of time, you can place your order with many of the Hauts-de-France producers to make your life easier and ensure you get great taste from our region. Did you know that eating local food is not only better for your health but also better for the planet?
Subscribe to our newsletter to receive inspiration
for your next short break across the Channel.
Epicurean spots in Hauts-de-France