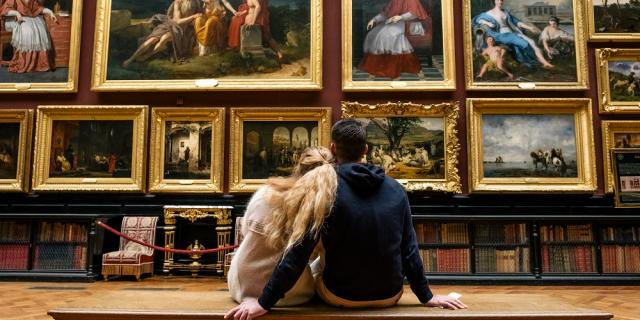 A fresh outlook on Art
Art doesn't need to have a specific place devoted to it! Museums often try extending beyond their walls to get closer to you and draw you in, don't they? Art is everywhere, coming out to meet you, in urban settings and sometimes unlikely places… and if you want to get really close to the creative process, artists in their studios will appeal to you!
A museum for every mood
Whether you're more drawn to art when it's modern, classical, Medieval or Outsider, with nearly 90 Musée de France-graded museums in our region we have something for everyone. So come on inside and rediscover the fun of being curious, allow yourself to stop and really look at the artworks you like, don't try and remember everything, just let yourself feel it.
Where to find art in Hauts-de-France ?