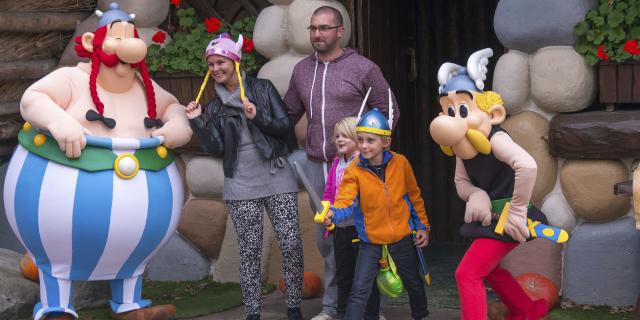 Having fun together
There is something for all ages, from lively escapades on endless beaches to a memorable ride on the back of a dragon or adventures high in the treetops on monkey bridges. Or you could visit a farm full of animals, put your head in the stars or visit the Asterix park. From toddlers to teenagers, this region has a thousand and one ways to help you enjoy sweet moments, sporty challenges and fits of laughter. Make your dreams come true!
Learning made fun
Learning is easier when you're having fun – the kids love it and so do parents. As we know, we never stop learning – regardless of our age. Take your curious little ones – even babies – to discover the Louvre-Lens museum, to be amazed at the giant Nausicàa aquarium, to watch the birds in Parc du Marquenterre or to explore Château de Condé. Make the most of these opportunities to learn in a fun environment – share and grow together.
Subscribe to our newsletter to receive inspiration
for your next short break across the Channel.


Make time for a family weekend away. A chance for parents to relax and for kids to have fun with playful activities in the open air: cycling, beach-yachting along the coast, surfing, treetop adventures and much more. Find out more: www.french-weekendbreaks.co.uk