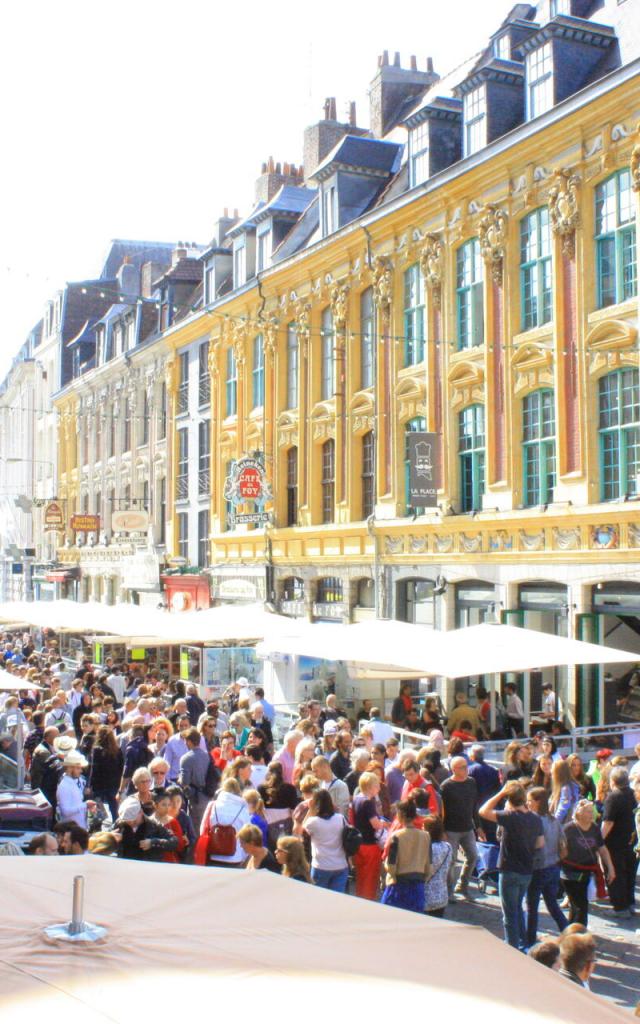 It's been described as a giant street market and the largest car boot sale in Europe – call it whatever you like, but la Braderie de Lille is not to be missed! The origins of this annual shopping extravaganza – usually held on the first weekend in September – can be traced back to the Middle Ages. Once a year, housekeepers were allowed to sell old items and clothes belonging to their masters – and a great French tradition was born.
While the history of the market is clear, the origins of the word braderie are subject to more debate. What's certain is that this market is steeped in tradition and it's become a melting pot for more than 2 million people who come each year from across Europe and farther afield.
Put yourself in the shoes of the Bradeux, who come to Lille hunting for bargains from the amateur and professional stallholders. Join them in the hunt for a rare, original item or just something that catches your eye as you make your way through the hustle and bustle of more than 50 miles (80km) of stalls.
You'll see children selling old toys or books for a couple of euros, stalls full of funny hats and eccentric outfits, and people who talk you into sharing a beer or tasting some delicious moules-frites.
La Braderie breaks records every year: 500 tonnes of mussels, 30 tonnes of French fries and tens of thousands of litres of beer are enjoyed here. How local restaurants deal with the mountain of mussel shells at the end of the day is another story!
It's all this and more, but – above all – it's a chance to experience a wonderful local tradition, a weekend of fun and friendliness in a cracking atmosphere.